Introduction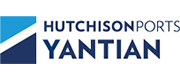 YANTIAN commenced operations in mid-1994. The port comprises YANTIAN Phases I and II, YANTIAN Phase III, YANTIAN Phase III Expansion and West Port. In June 2021, a joint venture agreement was entered into with Shenzhen Yantian Port Group Company Limited to develop Yantian East Port Phase I.
YANTIAN is a preferred port of call for mega container vessels in South China. More than 40 major shipping lines operate about 100 weekly services at YANTIAN, establishing an extensive shipping network that spans the globe.
To provide premium terminal services, YANTIAN continually develops the terminal by implementing state-of-the-art operational equipment and computer systems. At the same time, YANTIAN endeavors to enhance staff training and qualification to improve overall customer service quality.
Corporate Video / Photo
Location Map / Layout
Facilities
YANTIAN
Total Area (hectares)
417
Container Berths
20
Berth Length in Use (m)
9,078
Depth Alongside (m)
14 - 17.6
Container Quay Cranes
85
Rubber Tyred Gantry Cranes
252
Remark: Excludes East Port Phase I which is under development
Contact
YANTIAN
YANTIAN Port
Shenzhen, Guangdong, China
Postal Code: 518083
Tel: 86-755-2529-0888
Fax: 86-755-2529-1188
Email: corporate_communication@yict.com.cn
Website: yict.com.cn